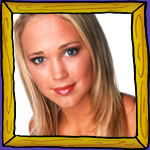 Rebecca Cartwright
plays Hayley Smith
When Rebecca joined the cast of Home and Away as Hayley Smith she was only fifteen years old. In a very short time she already had a list of credits most people can only dream of.
You name it. Rebecca's done it. She's had roles in a number of TV shows including Water Rats and Heartbreak High. She's done some film work, has been in a heap of TV ads and radio commercials, done catalogue work as well as entertainment at sporting events and she's even performed at Disneyland!
Rebecca got into acting through dance. She started dancing when she was only four and was performing professionally when she was ten. She still loves to dance but has to juggle it with school and working on Home and Away. When she gets time she also loves to go swimming, roller-skating, ice-skating and horse riding.
Rebecca has become a huge hit on Home and Away but who's her favourite star? Winnie the Pooh! She loves anything with Winnie the Pooh on it and even takes a Winnie the Pooh backpack to work.
Rebecca was born on July 23, 1983 and lives with her mum, dad, older brother and sister, her two dogs Abbey and Gizmo and horse Denni.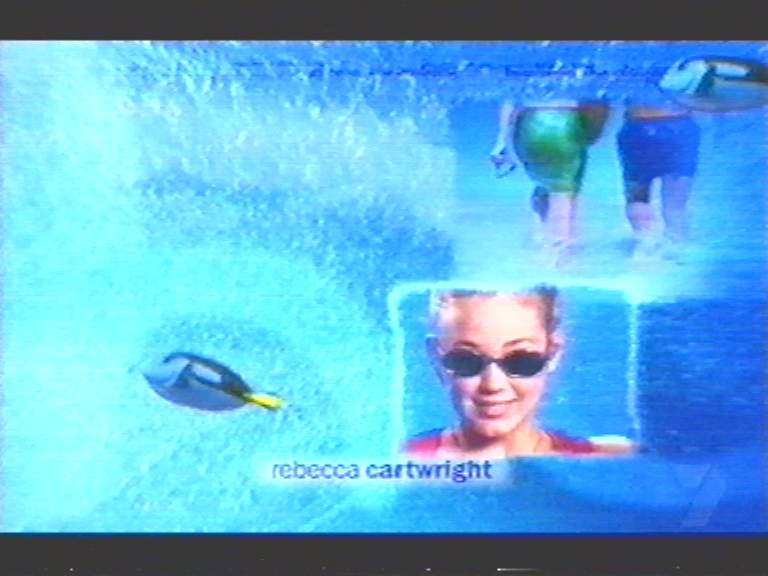 Hayley is the champion of the underdog. She's kind, friendly, trusting and is prepared to give everyone a chance no matter what other people think of that person.
Betray her trust and you'll soon find out under that gentle exterior, Hayley is tough and determined. She's been through enough in her life to learn not to let people push her around. Like her older brother Will, she doesn't easily forgive.
After Will settled in Summer Bay, Hayley ran away from her foster home to join him. Irene wasn't too sure about having another Smith in the house but she wasn't given much choice either Hayley stayed or Will would leave too.
Hayley made her mark on the town-literally! If there was a blank wall left unguarded, Hayley would spray paint it. She didn't think she was doing anything wrong, in Hayley's mind graffiti was art. Some of the locals [ Alf Stewart for one ]didn't ss it that way.
Forunately, Fisher and Irene recognised Hayley's talent and convinced her to change her medium and try putting her art on paper. Hayley's since won a couple of art prizes, but she's still shy about having her paintings hung. As a graffiti artist she was anonymous. Now everyone knows her work.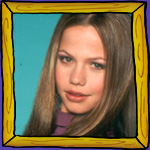 Tammin Sursok
plays Dani Sutherland
Tammin Sursok plays Home and Away's Dani Sutherland.
Tammin was born on 19 August, 1983 in Johannesburg, South Africa and her family moved to Australia when she was four years of age.
Tammin is currently in Year 11 and studying by correspondence due to her Home and Away workload. Her favourite subjects are Art, Drama, English and History.
Tammin studied drama at school and attended the Trinity Speech and Drama college of England wher she received a high distinction in her final exam.
Tammin has appeared in various commercials including youth and alchol advertisement and started modelling a year ago. This is however Tammin's first television role and while it was quite an audition process, Tammin is trilled to join the show.
"I was so excited when I heard I got the part. I couldn't quite believe it. I was absolutely speechless. This is something I have always wanted to do and thought if I didn't make it soon I never would, so it came at a good time", she says.
Tammin plays Dani Sutherland, who moves to Summer Bay with her family from the city. Her parents, Rhys [ Michael Beckley ] and Shelley [ Paula Forrest ], want their children to have a better lifestyle, so they decide to move to a place with a slower pace. Dani has two sisters, Kirsty [ Christie Hayes ] and Jade [ Kate Garven ]. Like all kids, this has been a major time for adjustment time for all the girls, having to leave all their friends behind and move to a place where everybody knows your business. The move seems to have affected Dani the most, as she has had to leave her boyfriend behind and her city lifestyle.
Tammin says of her character, Dani Sutherland," I love playing her because she has a bit of an edge. She is the type of character that you can really get your teeth into. You couldn't call her boring".
Strong, independent and the oldest of the Sutherland kids, Dani has always been in a hurry to grow up.
Forced to leave her older musician boyfriend when the family moved from the city, Dani wasn't happy to be living in Summer Bay. She was sure her parents just wanted to keep her and her boyfriend apart. After city living, Dani found Summer Bay way too tame. She missed the excitement of sneaking into a pub for a night out with her girlfriends.
All she wanted to do was turn 18, finish school and move out of home.
With parents who work long hours, over the years Dani has gradually taken on more responsibility for looking after her sisters. As a result, she's come to resent her mother's job as a social worker.
Lately, Dani has begun to revolt against the expectation that she will be there to pick things up when her parents aren't. She's a bit of a rebel without a cause. But maybe Summer Bay is just the change that she needs.